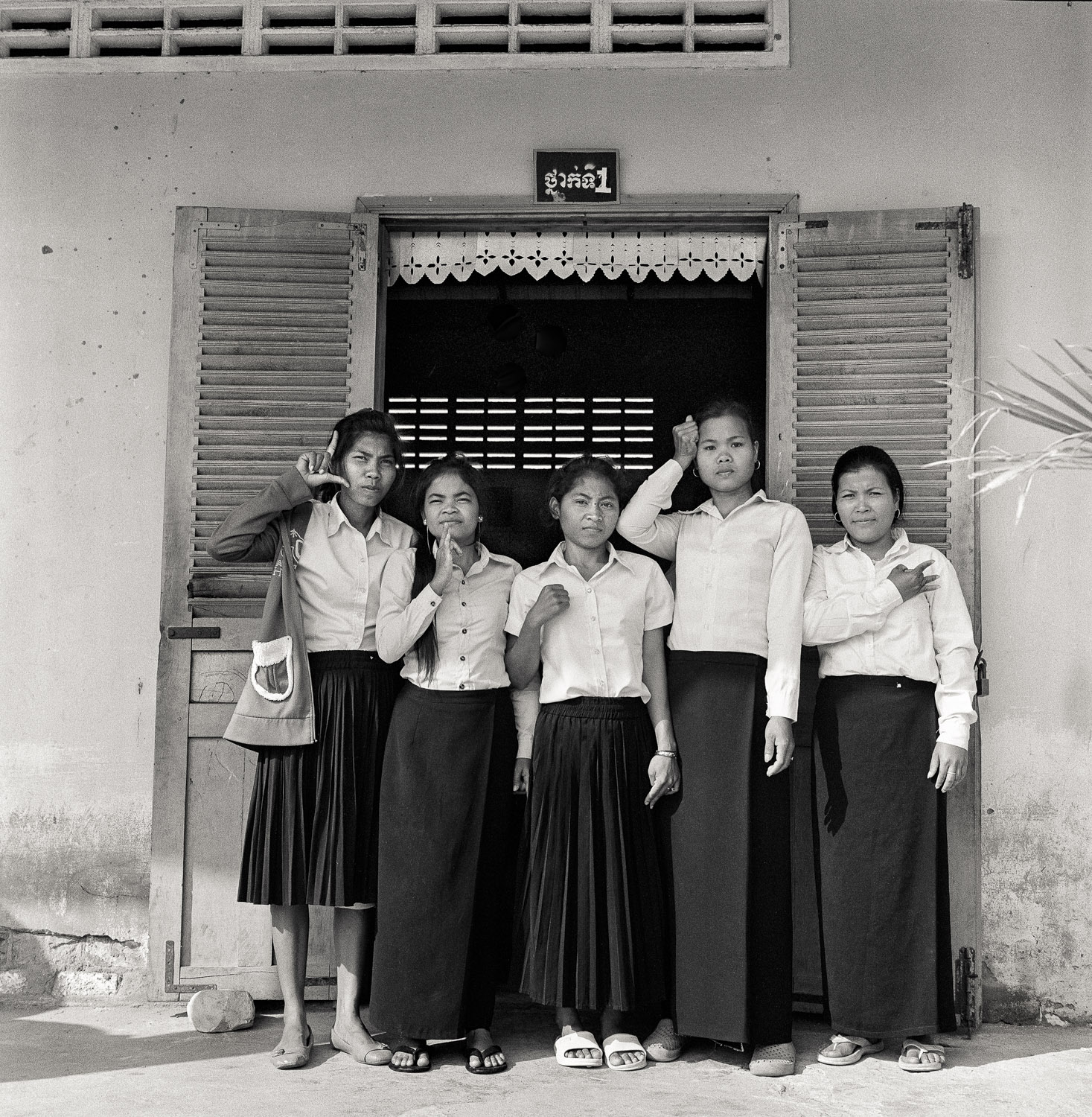 Cambodia's Deaf Development Programme
My visit to Cambodia's Deaf Development Programme
If you were to walk in off the street into one of Deaf Development Programme's (DDP) classrooms you wouldn't be too surprised. You'd see enthusiastic teenagers learning to read, do math and work together. What you wouldn't realize, is that deaf kids until 18 years ago were not included in the Cambodia's education system and were seen as burdens with no role in their society. They were isolated and had no way to communicate with their own families let alone the outside world. DDP was created in 2001 by Charlie Dittmeier ,who as catholic priest in Louisville, Ky was already working with its deaf community. He understood the huge need for an organization that could provide education, training and support to large community that was shut out of a meaningful role in society.
Thankfully, I heard about DDP and asked Charlie if I could document it's work. I was invited to visit their programs in Phnom Penh and Kampot. The Kampot program is a regional center that provides educational and vocational training. In addition, its outreach workers go out into rural areas to both locate potential candidates for its regional school as well as help deaf villagers who might have other needs.
These students are not just immersed in a learning environment but are surrounded, very likely for the first time, by friends and teachers that appreciated the totality of who they are. I can easily imagine what their lives might have been like without this program. In fact, I was able to travel to a few outlying rural areas where the kids or young adults were not able to participate in the regional "away from home" schooling and training. These deaf youth, who who might have some support from their family are still left with only the most rudimentary gestures to communicate with.
DDP actively seeks out deaf kids and young adults, connecting them into a supportive network. Even in the case of Yen Srey Mom(see photo), who lives alone with her toddler son and can't participate in organized educational programs, DDP makes it a priority to make sure she and her son have access to whatever services the local government can provide.
Prior to DDP and another organization, Krousar Thmey, who focus on education for younger deaf children, there simply was no means for deaf Cambodians to communicate with society. The deaf were not brought into the education system to learn either sign language or reading. Teachers and linguists from both organizations gather at DDP's offices in Phnom Penh to literally create language. The sign language version of the dictionary is literally being developed and formalized in to Cambodian Sign Language on a daily basis. It was fascinating to watch and document this process.
For more details about the people in my photographs please see the captions. For more information about DDP, please visit their website. http://www.ddp-cambodia.org